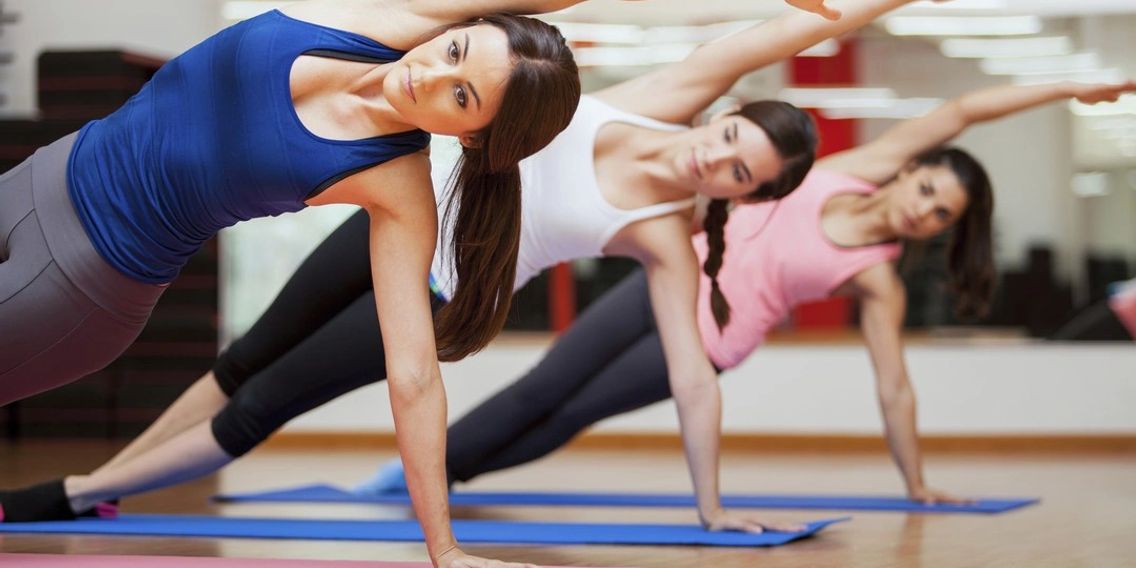 Community and Offerings
After attending her first Forrest Yoga class in 2007, Marion completely fell in love with the practice. Having experienced a challenging, yet grounding and rejuvenating class, she was hooked! Since then, she has made it one of her missions in life to deepen her practice and share the gifts of Forrest Yoga with others.

Forrest Yoga helps you connect to your core, getting strong and centered. It uses heat (room heated 85-90 degrees), deep breathing and vigorous sequences to sweat out toxins. Long holds in the pose progressions help you flush, oxygenate, and rejuvenate every cell. As a beginner to Forrest Yoga, you learn to breathe deeply and connect in feeling with your body. As you progress, you become proficient at safely tailoring each pose to work best for you.

With modifications for up-leveling and down-leveling provided in every class, Marion's classes are appropriate for all levels.

Become part of a growing community of local yogis and yoginis and connect both on and off the mat! Join Marion's mailing list to get the inside scoop on ways to connect by completing the contact form below!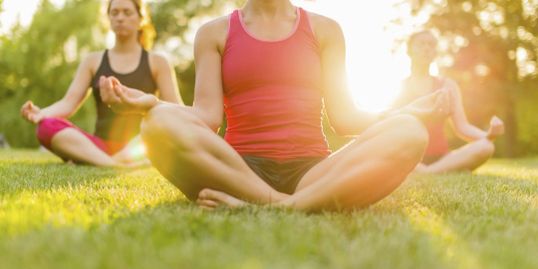 About
Marion Zahn, Ph.D., RYT, is a compassionate and attentive yoga teacher who is committed to promoting wellness through mindfulness/mind-body approaches. An energetic, gentle, and intuitive instructor, Marion guides you through a yoga practice designed to facilitate physical and mental growth and wellness. In her teaching, she is thoughtful about working with students in ways that support wellness and safety. Her slowly to moderately paced classes help increase strength and flexibility and enhance the mind-body connection.

Marion received her yoga teacher training from internationally-renowned yoga teacher/trainer, Ana Forrest. She has also completed the Forrest Yoga Advanced Teacher Training and a year-long Forrest Yoga Mentorship Program co-led by Forrest Yoga Mentor Teachers, Catherine Allen and Ann Hyde. She enjoys sharing the gifts she has received from Ana's teachings with her yoga students and aims to provide challenging, empowering, enriching, rejuvenating, and fun classes!

Off the mat, Marion is a mother of two small dogs with BIG personalities and two awesome little girls. She is also a psychologist at Wilcrest Counseling Services. Marion feels grateful to have the opportunity to delight and nourish her spirit each day in spending time with her family and working with clients and yoga students alike.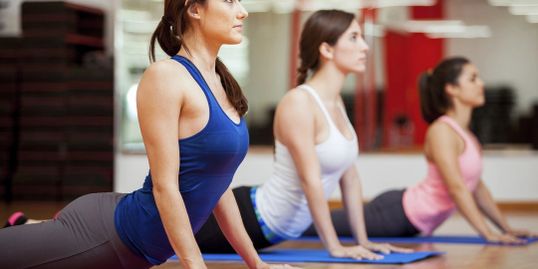 Join Marion For Class or Schedule a Private Class Today!
Group Classes:

Monday Evenings from 7:30-8:30 at
Art Montage Yoga (http://www.artmontageyoga.com/)


Private/Small Group Classes:

To schedule a private or small group (up to 5 people) class at YOUR location, complete the contact form below! Private classes in the Katy area last 60 minutes and cost $125.


What You Will Need for Each Class:
a yoga mat, yoga rug or large bath towel, a bottle of water, and a willingness to learn